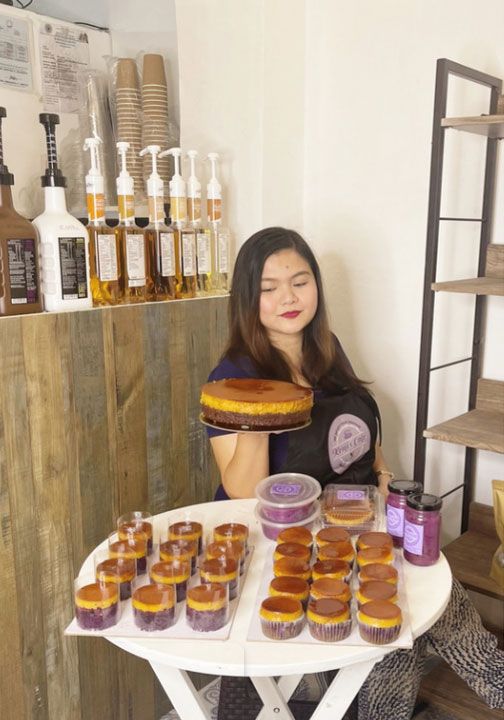 With the pandemic around the corner during April 2020, news alerting lockdowns and groceries running out of canned goods brought everyone to a state of panic. Cherry Bustos, Founder of Kenji's Cafe, felt the urge to start baking as she thought that this might prevent her and the people around her from starving.
Sooner she spent her time learning to make different kinds of bread and pastries such as the cheese roll and to her surprise, Kenji, her son, loved it. With the ube cheese pandesal trending at that time, her curiosity led her to try to bake that too. And to her surprise again, at least 5 of her friends placed an order after she posted her ube cheese pandesal on Facebook. Although she did not intend to sell it, her friends pushed her to bake some for them, and so did the pressure start.
Because she did not have a solid background in baking, this made her very hesitant. However, after 2 weeks of trial and error, she soon gained confidence and finally made it. Relying on customer feedback eased the difficulty of baking and because so much time was invested, she decided to sell her baked goods to other people besides her friends.
Her business and audience continued to grow as she established her branding through Instagram and Facebook. And now we are proud to announce that she successfully owns a physical shop, Kenji's Cafe, located at Scout Torillo, Diliman, Quezon City.
To satisfy the cravings of each and every customer. In Kenji's, we make sure that every item on our menu is superb and that customers will keep on ordering. We don't just bake. We bake with love and passion.